The 5 Harness Satin Weave Fiberglass Cloth
Style 3434 is a good example of a 5 harness satin weave fiberglass cloth. Style 3434 weighs 10.8 oz/sq yd, has a thread count of 34 x 34 ends/inch (basis for the style number one could assume) and uses the yarn ECG 37 1/0 warp and fill.
We have 2734 yards of Style 3434, 45" wide in the greige.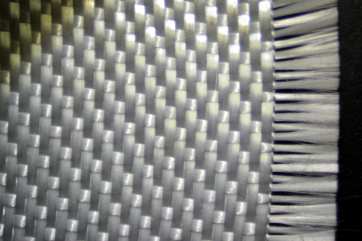 Here's a closer shot of the 5 harness satin weave style 3434